Membre Expert de la Chambre Nationale des Experts Spécialisés en objets d'art et de collection – Paris
Member of the C.N.E.S (Chambre Nationale des Experts Spécialisés en objets d'art et de collection) – Paris
Membre de la International Chinese Snuff Bottle Society – Baltimore, USA
Member of the International Chinese Snuff Bottle Society – Baltimore, USA
*_*_*_*_*_*_*
En juin 2019, les galeries d'antiquités spécialisées en art asiatique, les grandes maisons de ventes aux enchères, ainsi que les musées Guimet et Cernuschi s'associent pour lancer la première édition du « Printemps Asiatique Paris ». Conçue sur le modèle de l'Asia Week New York et de l'Asian Art in London, cette nouvelle manifestation s'organise autour d'un calendrier commun d'expositions et de ventes aux enchères. Elle permettra aux amateurs et collectionneurs de découvrir quelques œuvres majeures disponibles sur le marché et a pour ambition d'affirmer l'importance du marché de l'art asiatique en France, notamment au sein de la capitale.
In June 2019, the galleries specialized in Asian Art, the major auction houses as well as the Guimet and Cernuschi Museums are launching the first edition of « Printemps Asiatique Paris ». Based on the model of Asia Week New York and Asian Art in London, this new event will be articulated around a common calendar of exhibitions and auctions. This annual week will allow collectors and amateurs to discover some of the most exciting pieces available on the market. The ambition of the Printemps Asiatique Paris is to assert the importance of the Asian art market in France, especially in the capital.
More information : https://www.printemps-asiatique-paris.com/
A cette occasion Laurence Souksi présentera un bel ensemble de tabatières chinoises provenant de collections françaises.
During the event Laurence Souksi will display a large selection of Chinese snuff bottles from private French collections.
à / at :
Galerie Espace 4   –   9 rue Mazarine    –    75006 Paris

*_*_*_*_*_*_*_*_*
Laurence Souksi exposera lors de la « International Chinese Snuff Bottle Society Convention » à Minneapolis – Minnesota , USA  du 17 au 21 septembre 2019.
Laurence Souksi will attend the 51th International Chinese Snuff Bottle Convention in Minneapolis- Minnesota,  USA, from the 17th to the 21th of September 2019 and will exhibit her Chinese snuff bottles.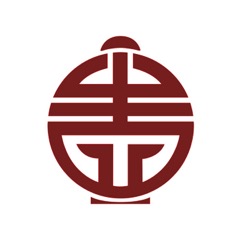 More informations on http://snuffbottlesociety.org