Glass/Verre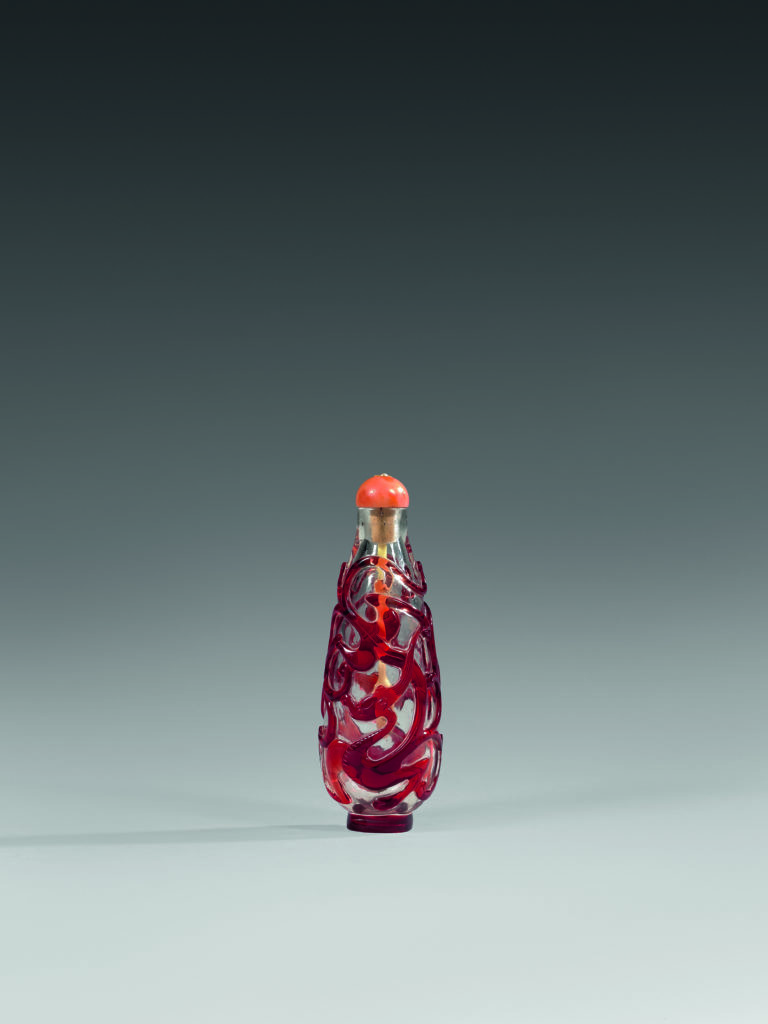 Tabatière piriforme en verre overlay rouge sur fond transparent à décor sculpté en continu de deux dragons « chi » enroulé sur eux-mêmes. Le pied en overlay rouge.
Chine, 1740 – 1820
Ht : 8,1 cm
Provenance : Vente Me Tajan – Drouot 11/02/1998 – N° 182
A glass snuff bottle of tall cylindrical shape, the clear ground decorated in red with a continuous scene depicting two chi dragons, one disposed on each side. The oval foot rim carved from the overlay colour.
China, 1740-1820
H: 8.1 cm
Provenance: Vente Tajan – Drouot, 11 février 1998 – N°182
Stone/Pierre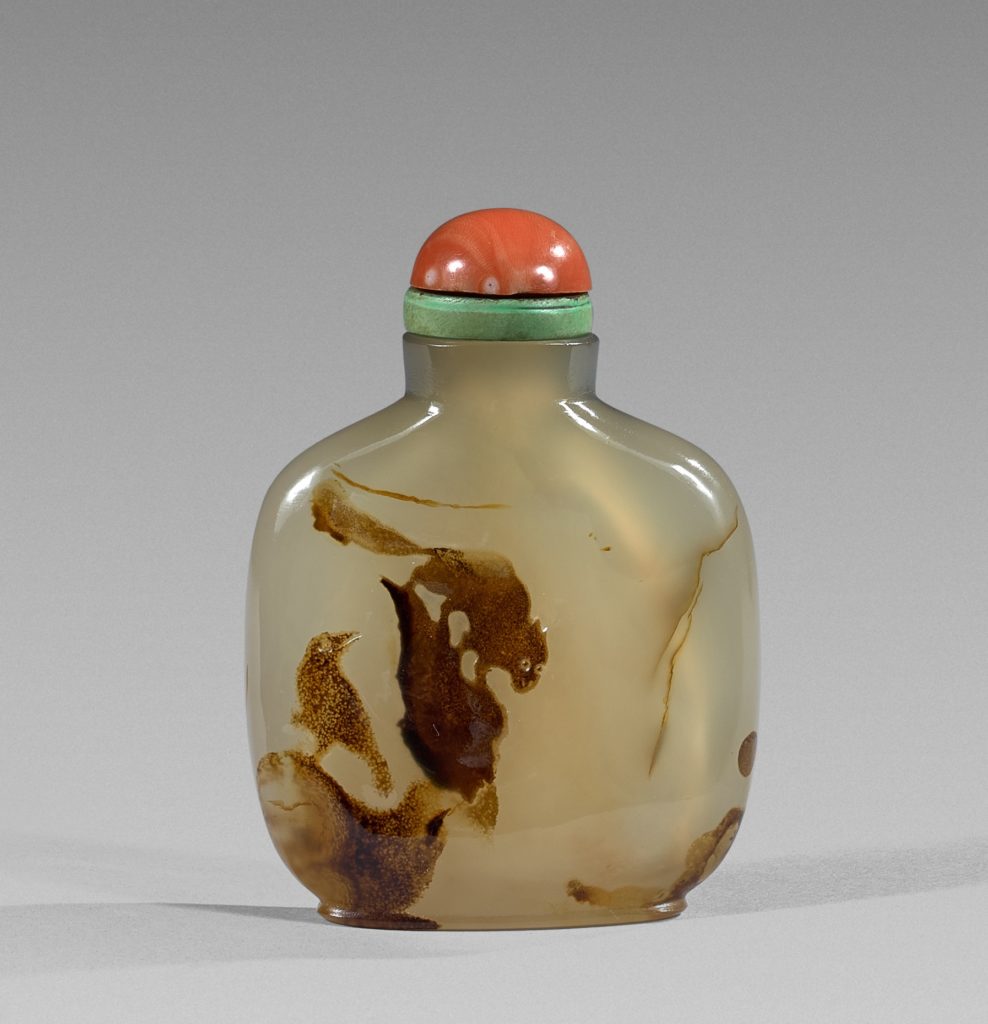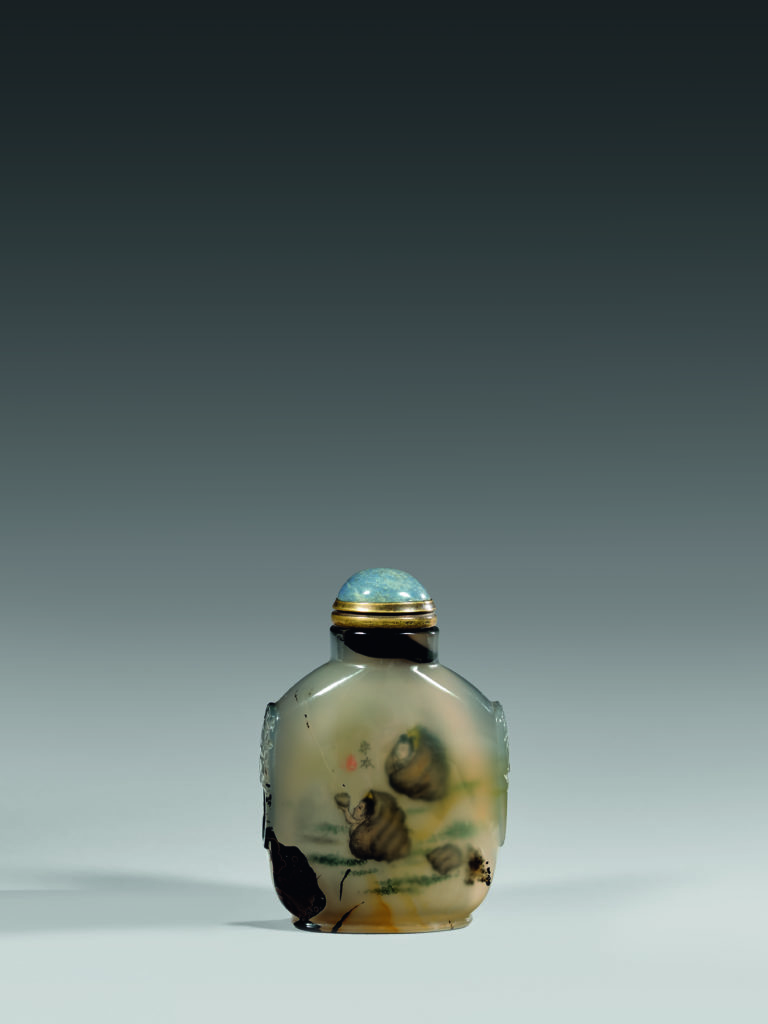 Porcelain/Porcelaine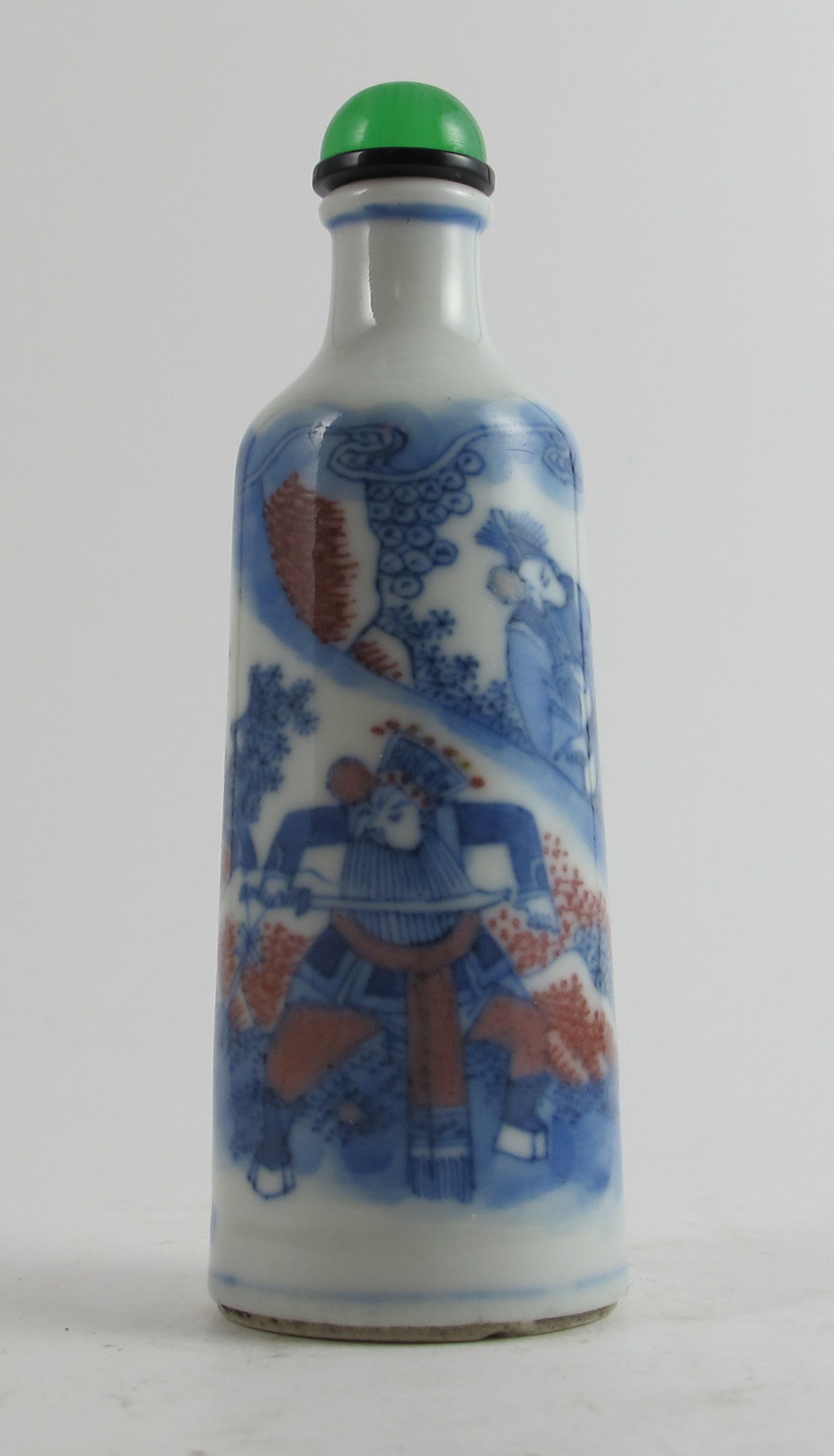 A porcelain snuff bottle of tapered shape with a flared neck painted in underglaze-blue and red copper with a continuous scene of warriors in a landscape probably based on a legend.
China, 1820-1880
H: 7,3 cm
Provenance: private French Collection
Inside Painted/Peinte à l'intérieur
Various Materials/Divers